Fiemme Piné Cembra Guest Card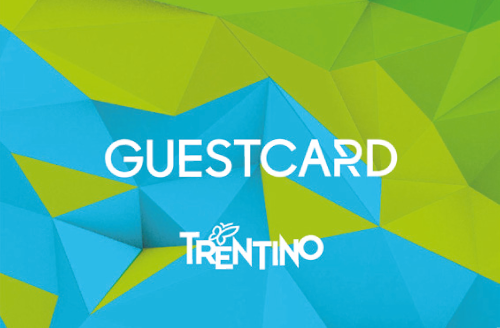 The tourist tax in Val di Fiemme is € 2.50 per night.
You are provided with 2 cards allowing you to enjoy significant advantages and discounts for rentals and entrance fees to Trentino museums as well as free public transport throughout the region.
Please note that children up to 14 do not pay the tourist tax (however they still receive the Card) and that the tourist tax is paid for a maximum of 10 nights.
The main services include:
Cableways open all the summer at cost of 15 € per week per adult person, Free for child under 8 years and discount of 30 % for child from 8 to 16 years.
Concessions:
Museums, Trentino Castles and other services / attractions included in the Trentino Guest Card;

Travel free on public transport in Trentino: request integration with the transport card which will allow you to travel for free on all public transport (including trains) in Trentino, simply by validating the card on board or at railway stations. From June, extra public transport in the valley will be added.
Family entertainment and Spectacular Tales in the "Magnificent Places of Fiemme"
Entrance to the Palazzo della Magnifica Comunità, the Geological Museum of the Dolomites, the Contemporary Art Centre, Nature Park Paneveggio Pale di San Martino, the Astronomy Centre and Villa Flora.
Excursions with alpine guides, experts, botanists and nature and walking guides, guided tours with tasting at the Val di Cembra Cantina Vitivinicola (winery) and creative sewing courses.
Discounts up to 30% on rafting, bikes, e-bikes (electric bikes), swimming pools, wellness centre and entrance to the Passo di Lavazè park; benefits and discounts in malgas (alpine summer house), rifugi (mountain lodges), restaurants and local producers.